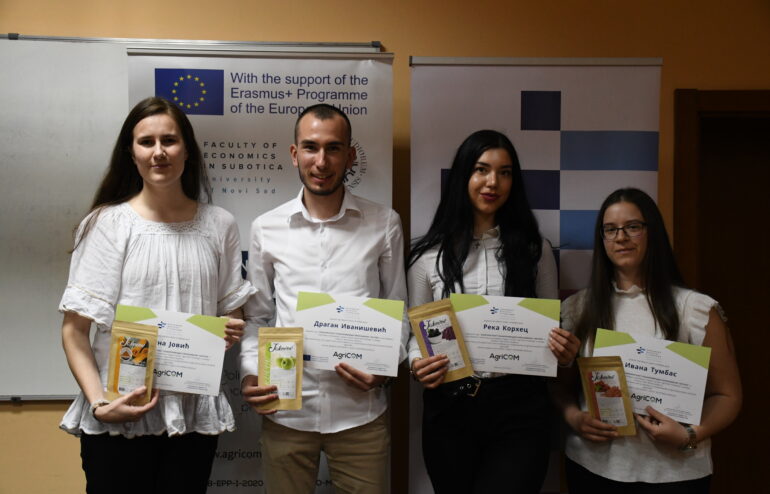 ---
AGRICOM CHALLENGE REALIZED
The AgriCOM Challenge was held on Monday, March 28, 2022. Five teams presented their solutions. An expert jury: Ranko Jurjević (marketing agency Solution), Slaviša Joldić (Jakovov company) and Žana Jurjević (member of the AgriCOM team).
The first place was won by the team called AGRO 3 + 1, which consisted of Luna Jović, Dragan Ivanišević, Reka Korhec and Ivana Tubmas.
All participants were awarded certificates for attending the course and participating in the AgriCOM Challenge.